Send flowers to Russia
Send Flowers to Russia
Россия не просто большая территория и огромное количество городов - это люди, Ваши любимые, родные, друзья, коллеги. Где бы они не находились, Вы можете стать к ним ближе и подарить им частичку своего сердца вместе с прекрасным букетом цветов от Grand-Flora. Мы осуществляем доставку цветов по России бесплатно, в кратчайшие сроки и с удовольствием сделаем все, чтобы Ваш получатель остался доволен, а Вы получили качественную услугу.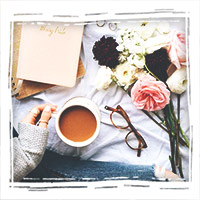 Когда нет возможности быть рядом в торжественный день, когда не получается лично поздравить своих родных с праздником или Вы просто желаете напомнить о себе и своих чувствах тем, кого любите — Вы всегда можете заказать цветы в другой город с доставкой. Не стоит недооценивать и открытки, где Вы сможете оставить теплое послание для получателя, которое согреет его сердце и оставит память о Вас. Наш ассортимент насчитывает более 500 позиций: корзины с фруктовым наполнением, букеты из всевозможных цветов, самые разнообразные сладости и композиции из гелиевых шариков - все это мы сделаем для Вас с нашей службой доставки цветов в другой город.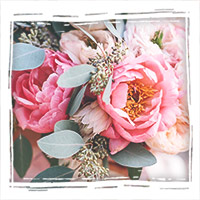 Совершить покупку на нашем сайте довольно просто, достаточно лишь выбрать понравившуюся композицию или букет и за несколько минут оформить заказ. Оплата производится на сайте с помощью множества способов, к примеру, с помощью банковской карты и уже через несколько часов наш курьер вручит весточку от Вас лично в руки. Доставка цветов в другой город России еще никогда не была такой простой! Все, что важно для Вас — важно и для нашей компании, поэтому все возникшие вопросы можно обсудить с нашими операторами по телефону горячей линии 8 (800) 333-01-95. Мы делаем все, чтобы доставка цветов по России порадовала Вас и Ваших близких.
Worldwide delivery bouquets
Our flower shop is working without breaks and weekends. Therefore, we deliver flowers around the clock to any location in Russia and abroad! Cooperation with the international courier service allows you to send a bouquet anywhere in the world quickly and to the exact time. The client can get the flowers as soon as possible - after 3 hours of online ordering through the Internet
Прямо сейчас Вы можете оформить заказ букета по телефону 8 (800) 333-01-95 и при необходимости наши консультанты помогут вам выбрать подходящий вариант, исходя из ваших вкусов.
Customer Reviews
We are very happy to bring joy little daughter's birthday while in Cherepovets) thanks to you! Thank you for the flowers are very beautiful!

Eugene

24.04.2017 12:51

 Ekaterinburg

Thanks for the good and the good work! The range varied. There are plenty to choose from. Rates are based on all categories of buyers. The money was credited immediately. Bouquet chic. Fresh roses. Courier polite. And how much happiness !!! Thank you so much!!!

Andrei

19.04.2017 23:16

 St. Petersburg

Well done! Bouquet from Vladivostok ordered for delivery in Anapa. Within a few hours of the order has been processed, assembled and delivered! I will seek to continue! Thank you!

Maria

16.02.2017 14:24

 Vladivostok

Mom ordered an anniversary bouquet in Krasnodar. The order was delivered on time, my mother was a very happy surprise! Thank you for your moments of joy donated by friends and relatives of the man! Good luck and prosperity to you!

Svetlana

06.03.2017 10:36

Хабаровск

Thank you very much! To cooperate with you is a pleasure. Delivery was carried out in a time-friendly courier and with a beautiful bouquet! We will work with you all the time! You bring joy to dear people, who are far

Natalia

19.05.2016 15:12

Сочи

Thank you very much, all great! Choosing a good, order online conveniently delivered in time! Simply awesome !!!

Anatoly

11.08.2016 09:41

 Domodedovo
Все отзывы
Beautiful and inexpensive bouquets
We offer popular bouquets in a wide range - roses, tulips, lilies, orchids, chrysanthemums, lilies.
Here you can order flowers on March 8 and February 14 gift girlfriend or send mom a festive song for Mother's Day. Surprise your wife and buy a bouquet of roses, which can perfectly be combined with a cake, a box of chocolates or a fruit basket.
Our experienced florists create unusual bouquets in a stylish design for a birthday, anniversary or wedding. If you want to express love and to ask for forgiveness, then present to a loved one in addition to Present card, balloons and teddies. the recipient is also a surprise - after the courier delivery free cellphone time of delivery of flowers, after which we will send photos to your mail.