Peter and Fevronia Day:
Beautiful ancient HOLIDAY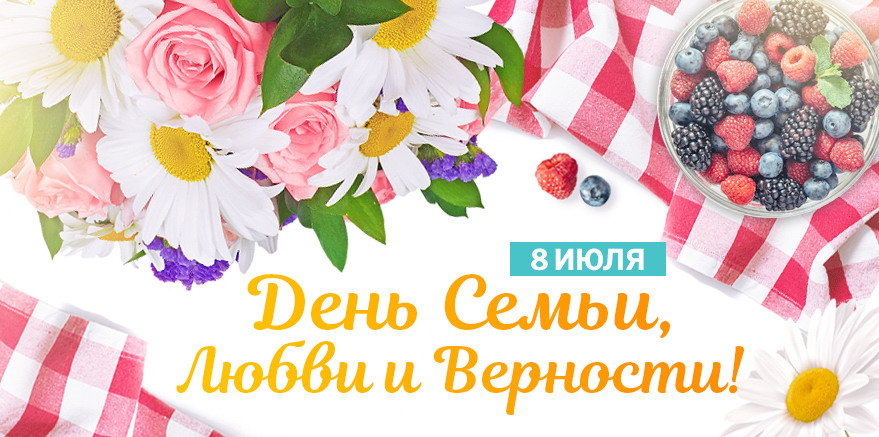 July 8, 2008 in Russia began to celebrate a holiday, as the All-Russian Day of Family, Love and Fidelity. However, few people know that in fact this holiday was called the Day of Peter and Fevronia and celebrated in ancient Rus.
historical background
Love simple girl Fevronia and descendant of the princely family of Peter resembles a fairy tale with a happy ending. Peter was one of the sons of Yuri, Prince of Murom, and in his youth was struck with leprosy, which no doctor could cure.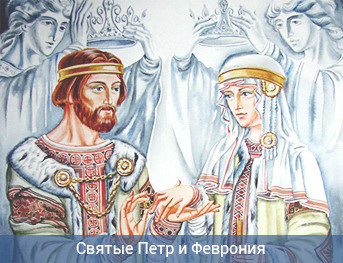 Shortly before his ascension to the throne, he had a prophetic dream that in a village in the Ryazan land affectionate lives peasant girl named Fevronia having a child the gift of healing. She is versed in herbs and communicate with wild animals, and that she could give the prince healing.
But when Febronia on the orders of Prince found, she asked him in gratitude for healing to marry her, and the Prince promised to do so as soon as the disease is gone. But he did not keep his promise and after treatment did not take the girl to marry, because of what his illness has returned.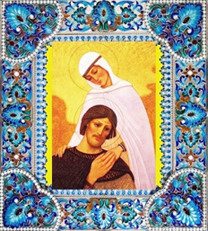 Fevronia was again brought to the prince, and he saw the girl a good heart and pure soul, and felt her tender feelings. As a result, the disease has receded, and Peter married a peasant girl by making her a princess.
Newly Princess boyars had not like, and they began to demand from Peter to break the marriage bond with her. But rather than abandon his beloved, Prince decided to give up his title and left Moore with his wife, went into exile. During wanderings Fevronija Saddened always supported her husband, he was a reliable support. The prince was immensely grateful to my wife wise and reliable, and never rebuked her for that because of her, he refused the title.
While the prince and his wife were in a foreign country, riots broke out in Murom as boyars tried to share power among themselves. As a result, at a meeting of nobles decided that it is necessary to return the prince and the princess to restore order in the city and return him prosperity.
True love can only fully ripened soul, and in this case, love marriage sees its highest award and the splendor of the crown does not fade and dissolve its luxuriant fragrant flowers, as in the rays of the sun ...
saints wife
In old age, the couple made a monk, and July 8, 1228 they both appeared before God. Interesting is the fact that shortly before his death bequeathed the princely pair to put them in a coffin after his death, but the covenant was not originally made as well as the desire of the spouses considered inappropriate. The bodies of the couple were placed in different rooms, but in the morning they were found together, which found for the providence of God.




In 1541, the Christian church Fevronia and Peter rank them among the saints. Since then, Russia was made to ask the holy blessing of the spouses before marriage, as well as well-being and happiness in family life. However, years later, a beautiful ancient Russian tradition is forgotten and was only a few years ago, she«back»in Russia as the Day of Family, Love and Fidelity.
To date, our country this day of celebration became a kind of substitution of Valentine's Day, with the only difference that it is dedicated to only legal wife.
saints wife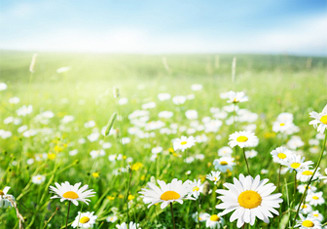 Peter and Fevronia Day–holiday, giving hope to all spouses of the happy, light and happy family life. On this holiday, we decided to give his favorite postcards, souvenirs and chocolates, but the main gift is considered a bouquet of daisies.
Daisy symbolizes modesty, kindness and innocence, so a bunch of these flowers are the perfect way to express their respect for the beloved and the recognition of its merits. Moreover, giving daisies to his beloved wife, husband like to express their admiration for the beauty of body and soul of their loved ones.
Daisies combination with other colors
presents unique bouquets of flowers in our online store, which combines chamomile with other colors–Such compositions look incredibly beautiful and elegant. In particular, the sale is the bouquets, which are combined with chamomile:
розами – символом страсти;
орхидеями – символом любви;
васильками – символом верности, доверия и веселья;
хризантемами – символом счастья и благополучия и другими.
Choosing and buying a bouquet
Flowers of the daisies in a wide range–from the simplest to the most luxurious formulations. For example, very light bouquet of white daisies«Family Happiness»able to give a warm light and mood of its owner, and a bouquet of«Field tenderness»Decorated in bright green grid, with the addition of solar sunflowers and ferns give a bright mood and is suitable for the most extraordinary nature. So you can easily select the most appropriate floral arrangement based on personal preferences.

Arina
Grand Flora Specialist
«В нашем интернет-магазине вы можете заказать понравившуюся цветочную композицию, желая выразить любовь и признательность своей второй половинке. Обратившись к нам - вы получаете индивидуальный подход, гарантированно свежие цветы, удобство оформления и оплаты и доступные цены»
In addition, our online store offers all customers the opportunity to take advantage of the delivery service of bouquets purchased. To this end, it is only necessary to specify the date, desired time, and, of course, the recipient's address. bouquet of daisies delivery will allow you to make an unexpected surprise your other half on a holiday and give her joy!